How would you like to have your business exposed to the growing world of The Dock Diving Dog Sports Events? The opportunity is available to put your corporate logo and name on one of the countries top dogs - Gauge! Receive national brand recognition for your company by sponsoring Gauge The Dock Diving Dog In National Events Throughout the United States. Gauge has been featured on the Purina Incredible Dog Challenge on multiple occasions on the ESPN, ESPN 2 & ABC television networks.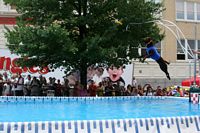 The popularity of the the Dock Diving Dog events continues to increase year after year, drawing larger and larger crowds for both indoor and outdoor events. Many of the spectators are avid hunters, fisherman and outdoors enthusiasts from around the country. By sponsoring Gauge The Dock Diving Dog in national as well as regional events you will gain name and corporate recognition for your brand.
If you would like more details on how you can be a part of this ever growing sport as a corporate sponsor please use our contact page to contact Courtney Graham and Gauge.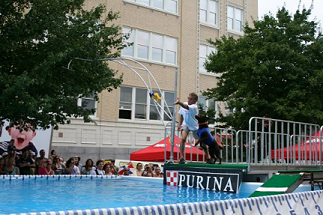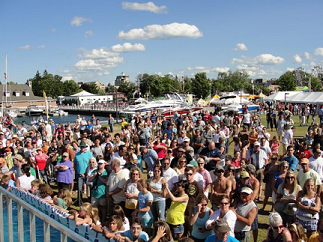 Dock Diving Dogs Are Increasing In Popularity!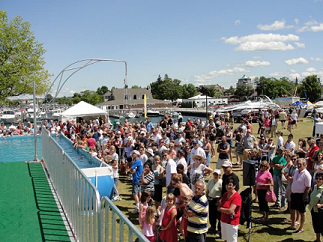 Get Exposure For Your Corporate Brand!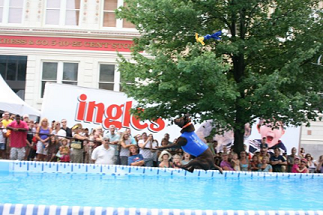 Dock Diving Dog Events Are A Family Friendly Event!